Have you ever heard that there is a possibility to see the previous calculation on your iPhone Calculator App? This function can greatly help you out, especially when you calculate often.
Read our article and learn to view the calculator history on your IOS calculator app.
Can you find history in calculator memory?
Unfortunately, the Calculator App on your iPhone does not keep the calculator's history, as it's a matter of privacy politics. You will not find a detailed history in calculator apps on IOS.
However, it stores your very previous calculations. This can be very helpful as most people forget the last figures of their calculations.
If you're performing some long and complex calculations, this function can save you time and nerves. You can quickly look through all your past calculator history and continue your accountancy.
How do you check your calculator history?
Here are the easiest and most efficient ways that will allow you to check iPhone 11 calculator history quickly. Try them on your iPhone calculators.
Copy the last result
The app icon of the iPhone's calculator can help you to see and copy your last result. It's a very quick method. Just follow the simple steps below.
Unlock the iPhone and find the calculator icon on your Home screen. Press it and hold for several seconds.
Then choose the Copy last result option. Thus, it'll be copied to the clipboard.
Also, here is another way to do the same action. You are able to find calculator app icon in the Control Center. Just like before, long press the app and tap the Copy last result.
Third-party apps
Instead of trying to find all your past calculations on your iPhone Calculation App, you can install a third-party Calculator App. These apps can provide you with some unique features. Also, most of the third-party apps are free and available in App Store.
Your entire calculations' history will be kept in the log file. You are free to open this file at any time without launching the third-party app.
Нere is a list of the most popular and effective Calculator Applications from external developers:
ClevCalc
Calculator with history
All-in-one Calculator
The Calculator

Third-party calculator apps provide additional features
The memory function in landscape mode
Here is one more useful method to view your past calculations. The memory function allows you to see the results from your current calculations in the calculator memory.
Firstly, unlock your device and open the Calculator App. Type your calculation, as usual.
Keep your iPhone in a landscape position. It will turn the iPhone Calculator App into a scientific calculator that has some interesting features. Here are these useful functions:
This function will help you to save the last result of your calculation in calculator memory. If you want to check that result, tap mr button (i.e., Memory Recall).
In other words, it's Memory Clear. It is used to delete the result from the calculator history. Very useful as well.
This feature is used to add a current number to the last calculation result kept in calculation history, e.g., if 7 is saved in the memory and you type 3, you'll get 10 after choosing mr.
You can use this feature to subtract a current number on the screen from the result that was saved in the memory, e.g., if 7 is saved in the memory and you type 3, you'll get 4 after choosing mr.
Recording the calculations
This method is not saving the calculation on your Calculator App, but still, it can be useful. All you need to do is to record all the previous calculations that you need to remember.
Open the Control Center and choose a Screen Recording icon. Thus, the screen recording will get started.
Then just pick up the Calculator icon on your iPhone and manage your calculations. Everything you do will be recorded.
After you've done it, tap the recording button in the upper left corner and select Stop screen recording.
Your calculation recording will be saved in the Gallery. You'll be able to watch it when you need.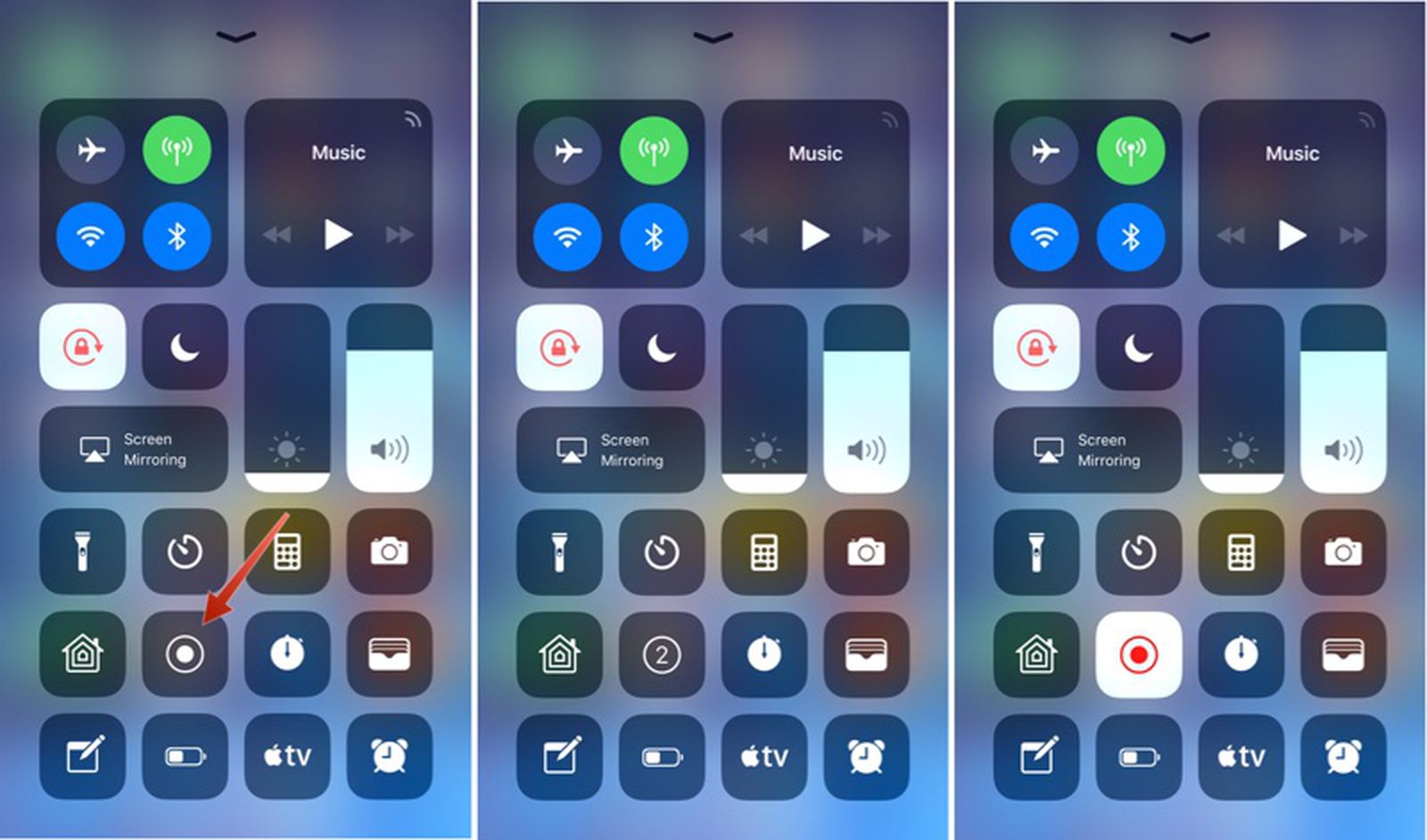 In addition to screen recording, you can simply take a screenshot and then go to the photos app to see the screenshot you have taken.
Frequently asked questions: Calculator history on iPhone
If you still have some questions about finding calculator history on iPhone 11, read this section and try to find your answer.
Does iPhone 11 calculator have history?
No version of Calculator App keeps the whole history of all the calculations. All you can do is follow the instructions above to recall the last calculations on your apple calculator.
How can I install another Calculator App?
You are free to find another Calculation App if the default app doesn't suit your needs. There are a lot of Calculator Apps on the App Store that you can download free of charge.
To tell the truth, you can download as many calculators on your device as you want. Some of them have history, so you'll be able to see all the previous calculations.
How can I add the calculator to the Control Center?
If you don't want to waste your time searching for the calculator on your Home Screen, you can place calculator app icon in the Control Bar and find it quickly.
Find the C/C section in the settings, tap Customize Controls, and swipe to the Calculator. Click on it; thus you'll have quick access to it.
Also, read this article to learn more about the Ways to See your Calculator History on iPhone.
Final words
Although there is no detailed calculator history on your iPhone, still there are some ways to recall the last calculation. We hope that this article was useful for you, and you'll be able to check the last iPhone calculation history without a problem.
Also, read our new article to learn How to fix red eye on iPhone 11.